Our latest Impact and Annual Reports
Here are our impact reports giving you the highlights and key successes at Second Step. We also hold our annual reports and accounts here, should you want to look at our activities in more detail.
2017/2018 Impact Report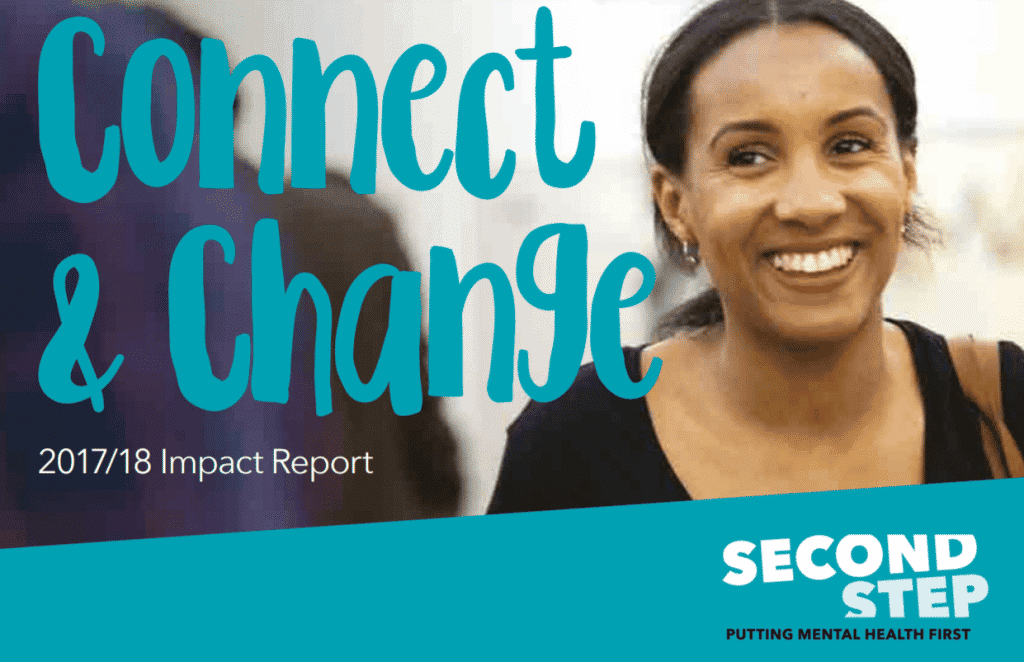 We've looked back over the last year and reflected on what's been happening for the clients we work with, our staff, volunteers and partners.
Our reflections have noted some real successes in the work we do in putting mental health first for thousands of people in Bristol and the west of England.
These highlights are presented in our 2017/18 Impact Report which we've called Connect & Change. We hope you will find it both informative and inspiring.
You can read the full Impact Report here (opens as a PDF)
2017/2018 Annual Report and financial statement
You can find our report and financial statement for the year ending 31 March 2018 here (opens as a PDF)
Previous reports
You can find impact and annuals reports from previous years here: