Our blogs, opinion pieces, stories and experiences from across Second Step. See below for our latest campaign, our latest blog and most recent edition of our newsletter, Hope.
Hub slider launch
Read our latest newsletter>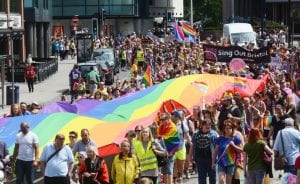 Second Step is setting up its stall at Bristol's LGBTQ Pride Festival where it will join dozens of other voluntary sector organisations.
Read More