Our blogs, opinion pieces, stories and experiences from across Second Step. See below for our featured film, our latest blog and most recent edition of our newsletter, Second Step News.
Read our latest newsletter>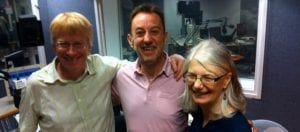 n Saturday 17 June one of our communications volunteers, Matt Stalker and our Chief Executive, Aileen Edwards were featured guests on BBC Radio Bristol's Phil Hammond Show.
Read More