Mixed Homelessness Pathway
Second Step leads the homelessness pathway for both men and women, in partnership with Places for People, Riverside and St Mungo's. The Mixed Pathway is one of four homelessness prevention pathways launched by Bristol City Council in October 2017.
The Mixed Pathway comprises a variety of services for men and woman over the age of 22 including couples, but without dependent children. The Pathway provides short-term accommodation with appropriate support to help people move on and become more independent.
The Pathway partnership aims to:
Reduce the number of people sleeping rough
Reduce the need for emergency accommodation
Provide the appropriate levels of support and accommodation
Increase the numbers of people moving successfully out of the pathway and into sustainable living
Ensure effective outcomes for people who have a history of repeated homelessness
Ensure better outcomes for people with complex needs
Help people to develop the skills they need in order to keep their tenancies
Support people to build the confidence and resilience they need to get involved with education, training and employment opportunities.
All referrals to the pathway are made via Bristol City Council's homelessness prevention team. More information can be found on the Bristol City Council website.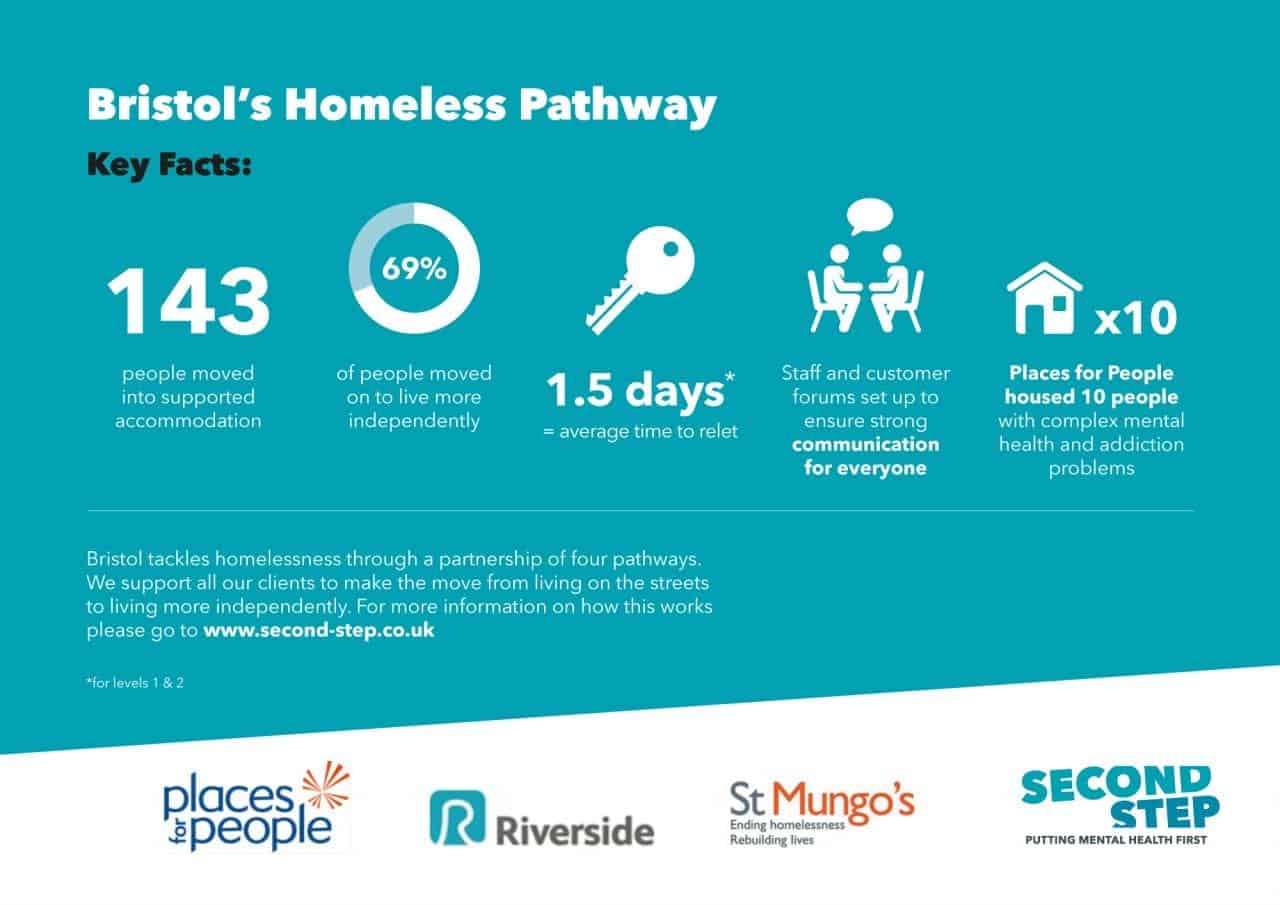 If you would like to report or discuss mistreatment of yourself or another vulnerable adult you can use our safeguarding policy.  Find out how here.