Our blogs, opinion pieces, stories and experiences from across Second Step. See below for our featured film, our latest blog and most recent edition of our newsletter, Second Step News.

Bristol's new Community Rehabilitation Service opened its doors earlier this month and to celebrate the first people moving in, staff and clients tidied the garden, planted lavender and rosemary herbs and held a barbecue.
Read More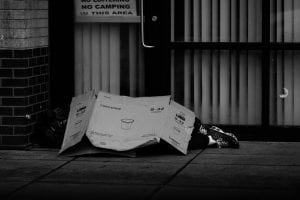 Ex-serviceman Barry Double joined Bristol's Big Sleep Out last Friday night to raise awareness of the problem of homelessness in the city.
Read More