We're sorry to inform you we have suspended all Bristol Wellbeing College sessions until further notice. This means we won't be delivering any group workshops, courses or activities, including our Wellbeing Café.
Please see below for our new online resources and how to contact us.

Bristol Wellbeing College
Bristol Wellbeing College is a place of wellbeing and learning for anyone interested in exploring ways to improve their mental health. Workshops and courses are free of charge to people receiving support from any of the organisations which deliver Bristol Mental Health services, including their carers. We're proud that 90% of Bristol Wellbeing College learners report an improvement in their mental health and wellbeing.
New Online Resources
Second Step Wellbeing Colleges
Bristol Wellbeing College & North Somerset Wellbeing Service
We're currently working with our colleagues at North Somerset Wellbeing Service to develop online tutorials, activities and resources for people using Bristol Mental Health services and their carers.
Maintaining Wellbeing Session 1 - Connection
Top tips and resources to help you manage your mental and emotional wellbeing in these unusual times:
Follow Second Step Wellbeing Colleges on
Please keep checking this page for updates.
If you have any questions
Bristol Wellbeing College email bristol.wellbeing.college@second-step.co.uk
Tel 0117 914 5498 
North Somerset Wellbeing Service email NSWellbeing@second-step.co.uk
Tel 0333 023 3504
You can find more information about the college, eligibility and enrolment here.
Please note:
To attend sessions, you must complete our online booking form. Regretfully, Bristol Wellbeing College is unable to admit learners who are not enrolled.
During the Coronavirus lockdown, we will not be able to enrol you.  Instead, we shall be developing our online resources for your use.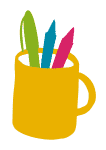 We have designed a colour-coded system so you can easily see which sessions are most appropriate for your own recovery journey.
Lighter sessions encouraging self expression, including through the use of sensory tools and activities.
Focused sessions providing helpful tools and strategies for better mental wellbeing.
In-depth sessions offering self-reflection, activities and tools to continue moving forward.
All our workshops, courses and activities are can be found below. Please click on the session title for more details.
You can also look at our current prospectus here.
Course name: Finding Your Compassionate Voice
---
What is the session about?
We are often very familiar with our critical voice, which damages our self-esteem and confidence.  One way to combat this is to become aware of the compassionate and caring sides of ourselves.  Within this session we consider those unhelpful thoughts and the things we say to ourselves and begin to learn to allow our compassionate voice to be heard.
---
Who is it for?
For anyone who would like to build their self-esteem and become kinder to themselves and others.
---
How is it taught?
Through individual and small group activities as well as practice for those who wish to.
---
What will be learnt?
A greater awareness of our compassionate voice and a chance to make changes to the way we talk to ourselves.
---
Location:
The Greenway Centre, Doncaster Road, Southmead, BS10 5PY
---
Time:
14:00 to 15:00
---
Date:
4 March 2020
---
"I can laugh at myself and with people"
Since getting involved with the Wellbeing College, Shane's outlook on life has changed dramatically. Watch this short video to find out more.
For more stories visit the Wellbeing College blog >
Bristol Wellbeing College was launched in 2014 by Second Step with the aim of giving people the recovery principles and practices to help them move forward in their lives.
Our wellbeing sessions include a range of short one-off workshops and longer multi-session courses held over a number of weeks. From managing depression, combatting isolation and writing for wellbeing, all the sessions help learners to gain a greater understanding of mental health problems, as well as developing the skills and strategies to improve self-management and recovery.
All of our workshops and courses are friendly and welcoming and are held in a variety of accessible venues across Bristol. All sessions have been designed and created by people who have experience of mental health problems, as well as mental health professionals. The College works with a number of like-minded organisations across the city.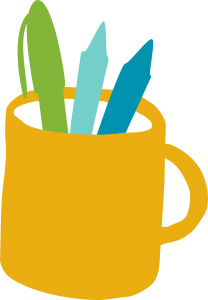 All workshops, courses and activities are free of charge to people receiving support from any of the organisations delivering Bristol Mental Health services, as well as to their carers. If you have any queries regarding eligibility please call us on 0117 914 5498 or email us at: bristol.wellbeing.college@second-step.co.uk
Attending Sessions and Learners' Charter
We are unable to accept walk-ins (people turning up to sessions on the day).
If you turn up on the day and your name isn't on the register, you may be asked to attend on another mutually agreed date. For more information, please read our learners' charter which provides learners with clear guidance on what to expect from Bristol Wellbeing College.
If you are interested in attending any of our wellbeing sessions please enrol here.