Six learners from our Bristol Wellbeing College will be sharing pieces of artwork and the personal stories behind them here in a new virtual Poetry Without Words exhibition launching 18 December.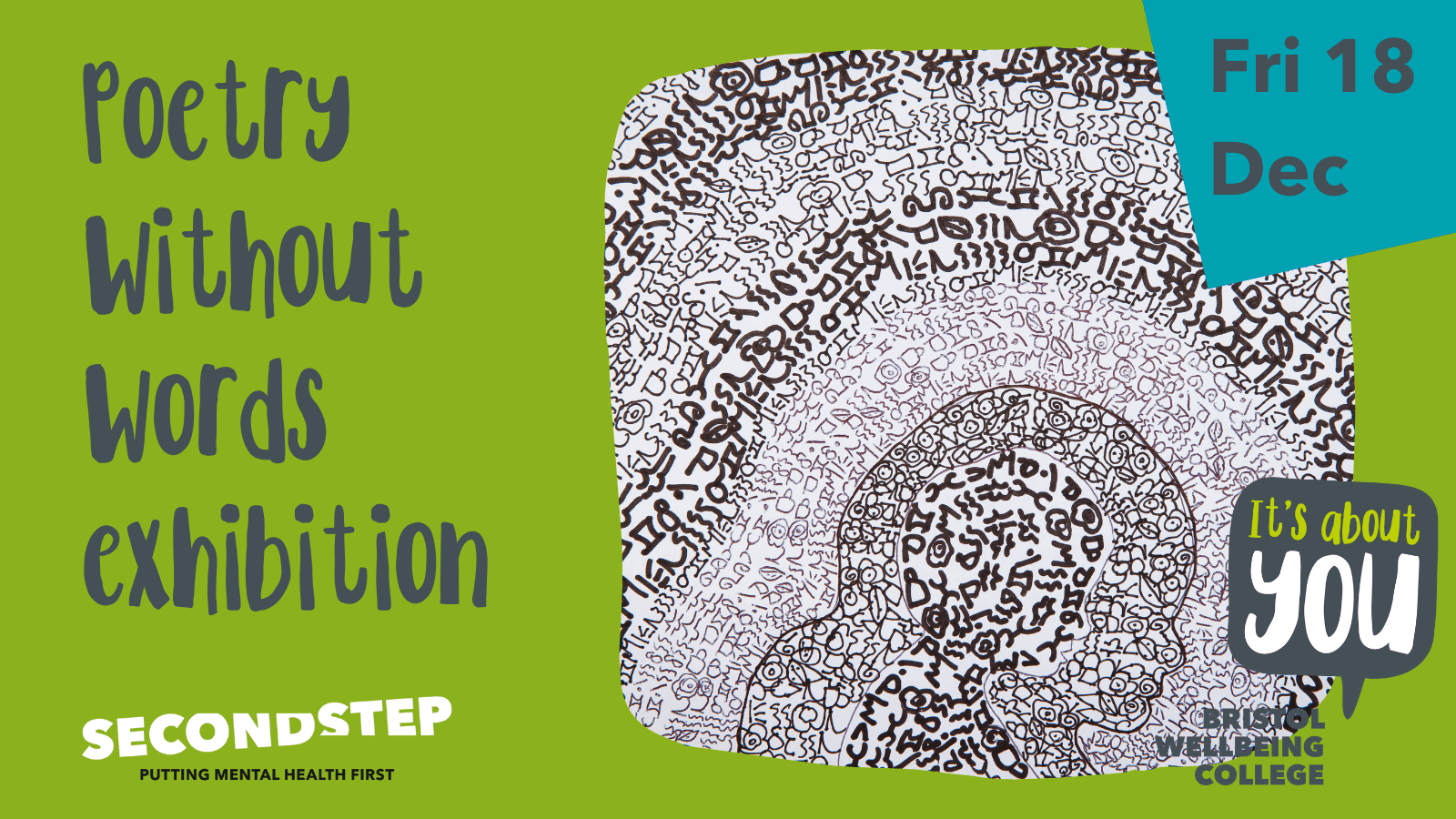 The exhibition will showcase pieces of thought-provoking work from learners who have recently attended a six-week course run by fellow learner and poet Paul Hawkins.
The course is based on a creative writing movement called 'Poem Brut' that uses artistic creative writing to aid with mental wellbeing and nurtures confidence, self-expression and growth. Sharon attended the course and is proud to be sharing her work in the virtual exhibition:
"I am a creative person but like order and control. For the last two years, my life has been turned upside down by depression and anxiety. The course has given me a way of expressing myself through the chaos."
You can visit the virtual exhibition from Friday 18 December and discover how our creative scrawls, cut-outs and hand-written scribbles help with recovery.
To find out more about the Bristol Wellbeing College, please visit
www.second-step.co.uk/wellbeing-college or call us on 0117 914 5498. 
Follow us @wearesecondstep