Stepladder – providing an environment for men to talk and be heard
Meet Winston, a Community Partnership Manager at Second Step. As Part of Men's Mental Health Month, Winston has written about his experience of working with young men and the positive impact providing an environment for men to talk has on men's mental health.
Trigger Warning: this post makes reference to suicide.
As someone of a certain age, the thought of writing a blog is quite intriguing. I think it is also poignant; to be coming out of Black History Month and going into Men's Mental Health Month. As a black male who has experienced both good mental health and not so good mental health, I believe my connection with our Stepladder project is not only timely, you may say it was destined for me! Also I think both topics should be considered all year round and not just taken out and dusted off for their awareness months.
Winston's Background
My background is working with young people. I have worked in both the statutory and the private sectors, working with young people with challenging behaviour. To me they were the more interesting clients.
In over 20 years of working with hundreds of young people, I only lost one to suicide. This one young person I worked with took his own life and it had a profound effect on me. I took the loss personally. This young man was desperate to find a place of his own. And the thing that struck me was I had no idea that this young man had the intention or inclination to end his own life.
After he died and after the police investigation, I pondered on what I could have done differently. It made me think 'maybe I could have done this or maybe if I could have done that'. I concluded that once someone has that idea in their head, it is very difficult to get it out. I also thought about the meticulous planning the young man must have done to carry out that act and I also wondered what was going through his mind at the time.
How does Stepladder benefit men?
Men have this perception of not showing physical or mental weakness. They don't even want to go to the doctors, until they have to. As for showing any weakness in your thoughts or in your mind, for a man that's definite a no-no.
The realisation that male suicide is on the increase, this reason and the fact that I'm aware men are reluctant to talk about any kind of weakness, is one of the reasons I'm so excited about Stepladder providing environments where men can talk and be heard. To be in the company of men who don't see themselves as weak can be a real game changer.
It's about finding ways for all round wellbeing, in mind body and spirit. In my opinion one of the things men must do is let go of the idea of survival of the fittest. Instead we need to embrace cooperation rather than competition.
In this way men will be able to open up and address the undeniable pressures that all humans go through. With the help of projects like Stepladder, men will be able to benefit which means women, children and communities will benefit also. The beauty of the project is that it encourages self-determination and self-development. I hope that by helping men overcome stigma and talk openly, I won't have to lose another to suicide.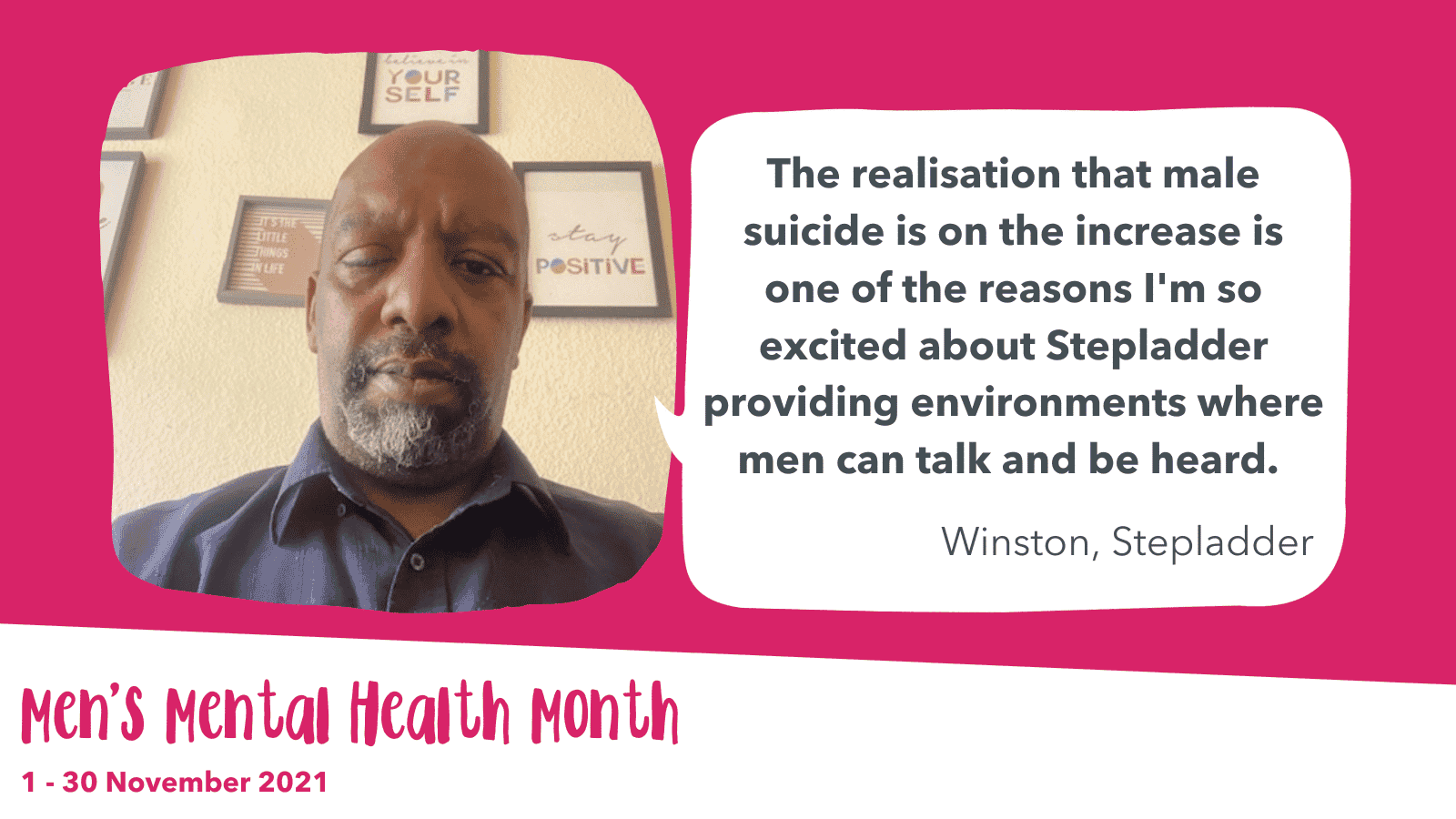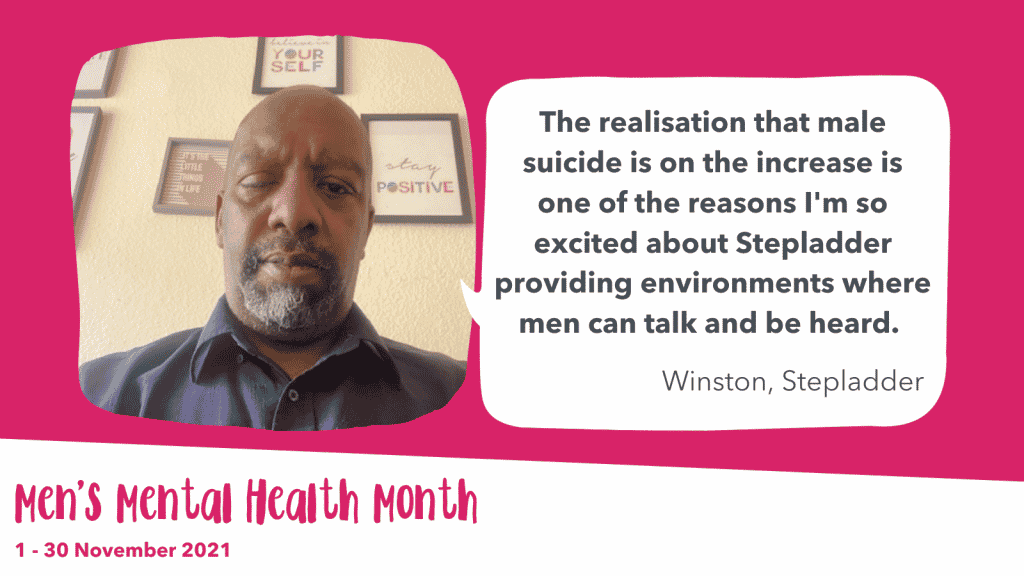 Winston Williams