Somerset unites for suicide prevention
TW: talks about suicide
Last Saturday 8 October 2022 we walked through Taunton to raise awareness of suicide. It was the delayed Walk For A Life event which was due to take place on World Suicide Prevention Day in September but was postponed following the death of HM The Queen.
The Stepladder team, which helps men in Somerset find the mental health support they need, attended, alongside many others, to spread the message that suicide can be prevented, and local support is available.
People of all ages turned up for the walk led by sports charity SASP (Somerset Activity and Sports Partnership). Many walkers wore signs that explained why they were walking and paid tribute to loved ones.
The route started at Somerset County Cricket Club and went through the town centre into Vivary Park, where a moment of silence was observed: a poignant opportunityto reflect and take a moment to reflect on why we were all there. A moving tribute followed afterwards as flowers were handed out to place on the bench donated by Netflix series 'After Life' written by and starring comedianRicky Gervais.
Stepladder manager Winston Williams said:
The day was filled with surprises; it really was a day when deep feelings were evoked not just for me but for so many. One of the most profound actions for me was the laying of roses on the bench of hope. It was good there was plenty of opportunity to talk to members of the public and I'm looking forward to how we can continue to raise awareness.
Orange buttons of hope
The day also marked the launch of Somerset County Council's Orange buttonscheme to be worn by people who have had mental health and suicide prevention training. People who are having thoughts of suicide or those worried about a friend of family member are being encouraged to "push the button" when they see someone in their community wearing the orange badge and ask them for information and support.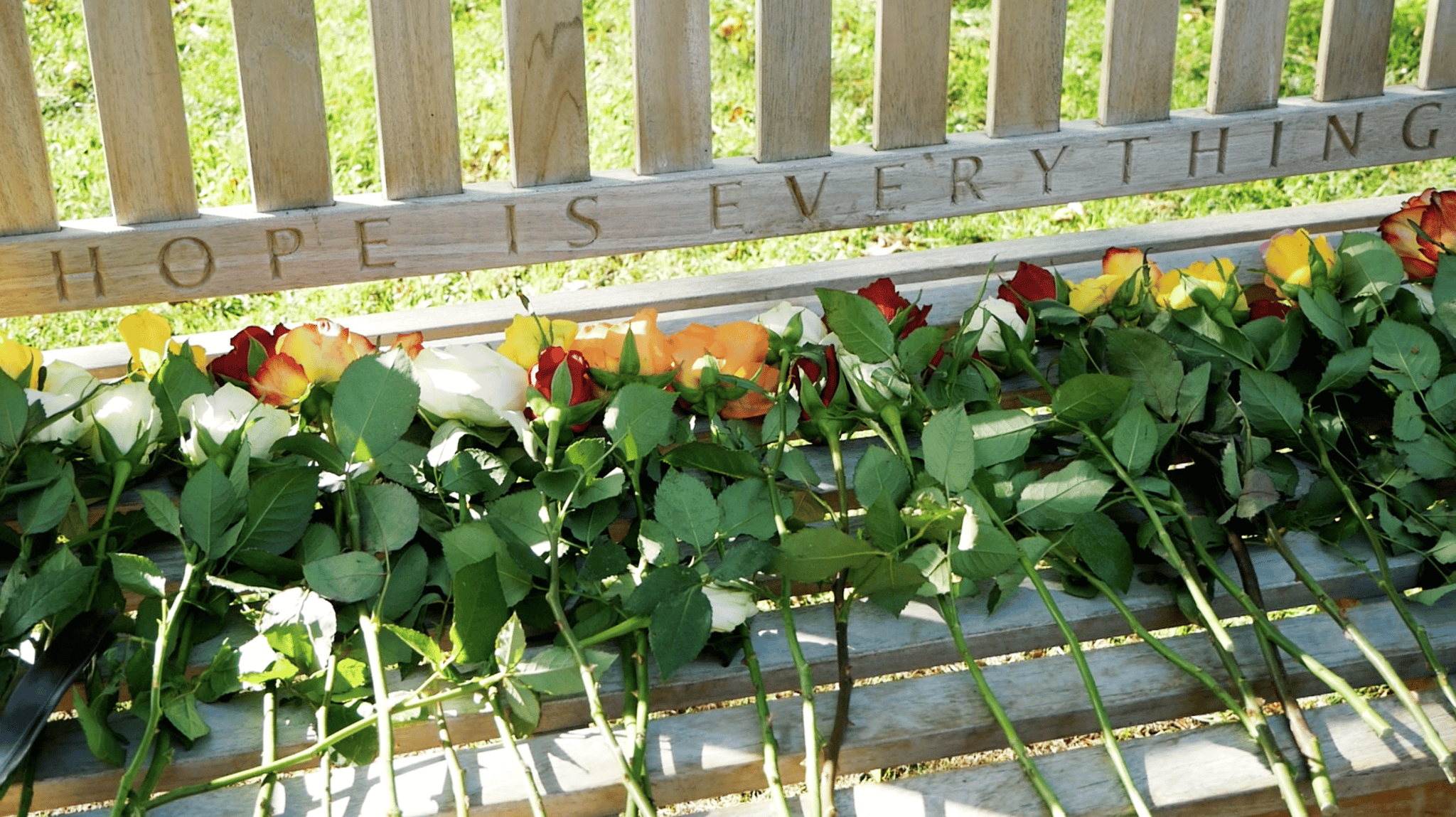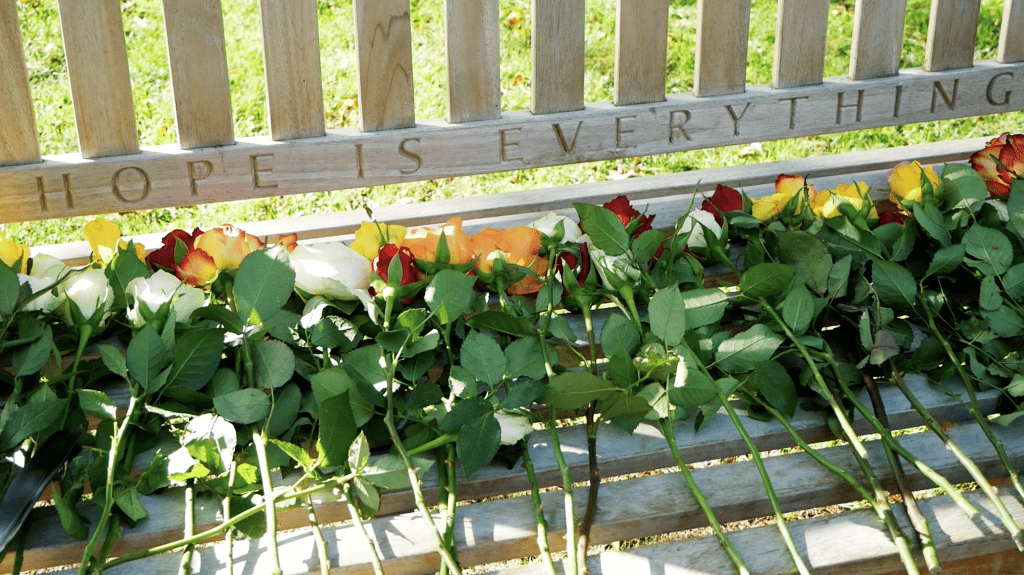 If you are having thoughts of suicide or acts of self-harm, or you are worried about someone else please dial 999 or call the Samaritans on 116 123 for free. There are other local support that can help such as Somerset Mindline on 01823 276 892.