Sharing mental health volunteering stories for Volunteers' Week 2022
For Volunteers' Week 2022, we want to recognise the amazing work our volunteers do for our clients. Their generosity and compassion help us to deliver the best possible support to people struggling with their mental health in Bristol, Somerset and North Somerset.
So many of our volunteers have lived experience of mental health issues themselves and some have used mental health services, including Second Step's services, to help them find a way to recovery.
Some of our volunteers even go on to paid employment in the mental health sector, using the skills and training learnt during their time volunteering to kick-start their career.
We're always so happy when one of our clients decides to give back, to help people whose shoes they were once in, to say, "I understand what you're going through, but look, it won't always be this way".
As you can tell, we don't need an excuse to show off about our volunteers. So, as it's Volunteers' Week, we want to share some stories from some of our incredible volunteers.
Over the next week we'll be posting content on our Instagram and Twitter accounts, and right here on our website.
We'll hear from members of our volunteering team, as well as Jo, who is one of our Next Steps peer volunteers.
So, read on to find out what we have in store this week.
And if you're interested in volunteering with Second Step, we're currently looking for passionate volunteers to help our essential mental health services. Visit our Volunteering page for more information and our volunteering opportunities.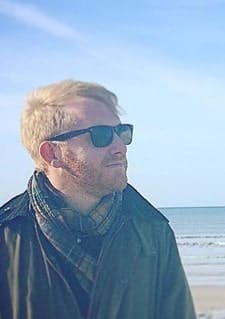 "I have been a Senior Volunteer Coordinator with Second Step for five years and I have had the pleasure of working with some of the brightest and most dedicated people in Bristol.

I am always so impressed with the level of skill and creativity that our volunteers bring to their roles and I'm proud to see the impact their work has on our [clients]."

Jackson Cox, Senior Volunteer Coordinator
"Volunteering with Second Step has been an enriching and insightful experience.

If you are looking for an opportunity to gain work experience or simply want to help people live more fulfilling lives, I would whole-heartedly recommend volunteering with Second Step!"

Angus, Second Step Volunteer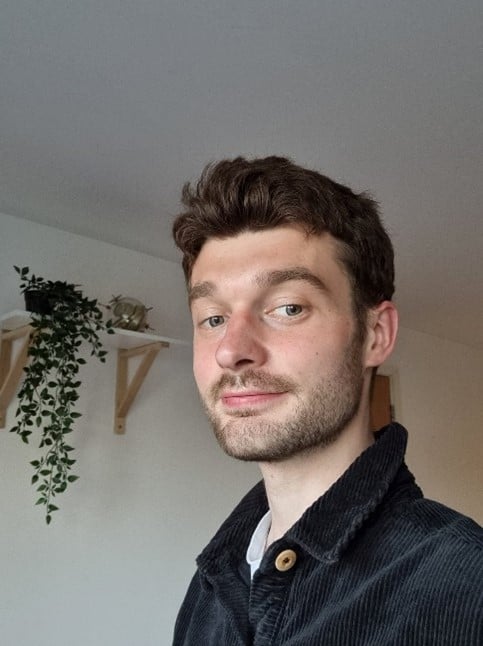 How peer volunteering changed Jo's life
Jo tells us why becoming a peer volunteer with Next Steps means so much to her:
Next Steps is a mental health service we run in partnership with other voluntary sector organisations and the NHS as part of the Open Mental Health alliance in Somerset.
Next Steps helps people readjust back to life in the community after leaving hospital. As one of our peer volunteers, Jo draws on her own experiences of mental health issues to support her clients and understand exactly what they need from her to help them settle back into life in the community. Find out more about Next Steps.
Lydia on what it's like to volunteer with our Crisis Safe Spaces
On Thursday 2 June, Senior Volunteer Coordinator, Lydia, will share what it's like to volunteer for our Crisis Safe Spaces in Somerset and North Somerset.
Charlie's journey from lived experience volunteer to mental health support worker
On Friday 3 June, we'll hear from Charlie about his journey, from being a client of mental health services himself, to becoming a mental health volunteer with Second Step, to becoming an employed mental health support worker.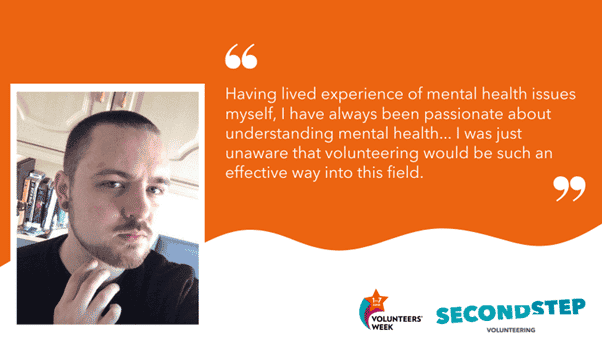 How Harry combines his work with his passion for volunteering
On 6 June, Harry will share his varied volunteering experience with the Bristol Wellbeing College, our supported housing services, and his work as a mentor to help people reconnect with their love of photography.
In his professional life, Harry is a filmmaker. He mainly makes documentaries, many of which highlight social justice issues such as mental health, LGBTQ rights and women's rights. Harry's goal is to help people find a way into other people's worlds in an immersive way.
Harry's most recent film, The Light Inside, takes you through personal accounts of people experiencing mental health issues – watch it here.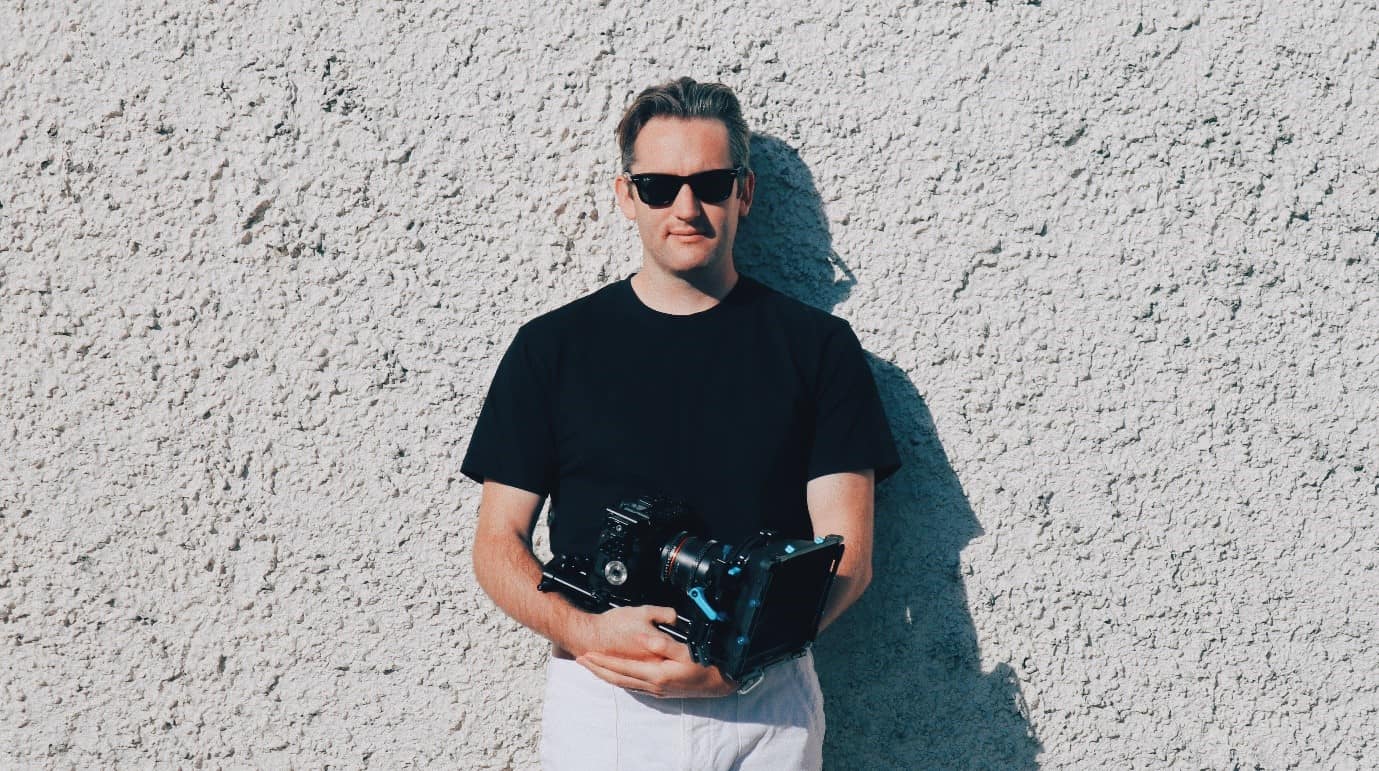 Volunteer with Second Step
Are you interested in volunteering with Second Step? We're looking for compassionate volunteers to join our mental health services across Bristol, North Somerset and Somerset.
Whether you have lived experience to share, you want to start a career in mental health care and support, or you just have some time you'd like to commit to charity, we'd love to hear from you.
To find out more about volunteering with Second Step and our current opportunities, visit our Volunteering page.