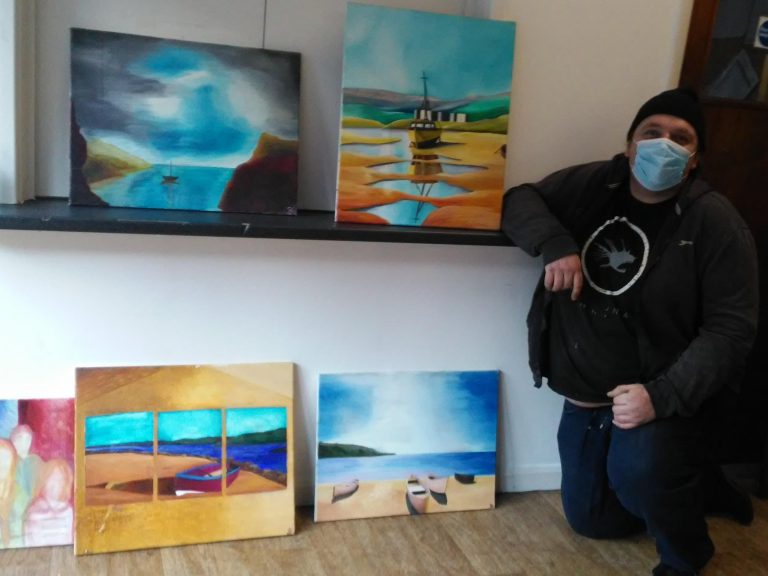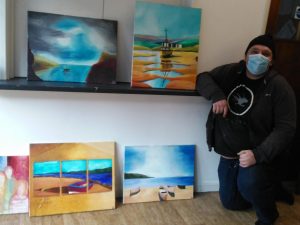 As part of our #createandrecover exhibition here we introduce Ben and his art.
My interest in art began when I studied a Diploma in 3D Design at Somerset College. I went on to graduate from Bournemouth University in 2010 with a Degree in Fine Art.

The most exciting thing about art for me is colour, and I like to emphasise colour, texture and shapes rather than detail.

I consider my artwork to be semi-abstract and I am inspired by landscapes from the world around me and from things in nature that catch my eye.

My preferred medium is oil paints as they produce good colour and have an iridescent quality about them.

I find that my art work provides me with a therapy of expressing my feelings and thoughts that I otherwise cannot put into words.

Producing art  provides me with a means of escapism from reality and my paintings reflect my state of mind and is inspired by my mood and is an indication of my mental health at that particular time.

I am particularly inspired by things that upset me as a way of expressing how I am feeling.  I am currently working on a portrait of my mum, who passed away last year.

It is providing me a means to express my grief and reflect upon my mum and what she meant to me.

I hope that one day I can inspire and support others to use art to express themselves and be a means of therapy in their recovery journey.