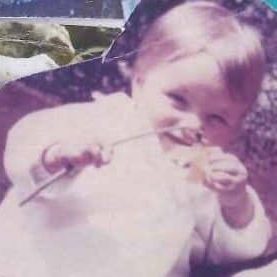 My work draws from a life as an empath woven through with anxiety, depression and burnout and is influenced by Dada and asemic writing. You will usually find a cup of tea and a nod to the season in which the piece is made. Ideas often bubble up around water when I'm brushing my teeth or washing up.
I'm learning that what sustains can also crush and that recovery can lay in the still point of self-knowledge and self-love.
I live and work in Totterdown and online.
By signing up for this course I was backing and supporting me to do something grounding and nurturing purely for myself, by myself for the first time in my life. Another first was that my mental health struggles were seen as a strength; that they are what have honed my intuition, insight and creativity and this has helped me feel more self-compassion and self-respect.

As I worked on my pieces, I became totally absorbed in what I was doing; a cathartic feeling I rarely experience. Overall, this course acknowledges that the students all have mental health issues but they are not the focus. You can be open about them and express them in the artwork or put them aside.