Coronavirus update
The wellbeing of our learners continues to be of utmost importance to us, that's why we're offering a variety of new online resources and live sessions during the Covid pandemic.

Welcome to our virtual Wellbeing College
Our virtual college resources are available for anyone wanting to look after their mental health and wellbeing during this challenging time, as well as for our existing learners from Bristol and clients from North Somerset Wellbeing Services.
You'll find a range of online resources from maintaining wellbeing and creative writing to mindful breathing. We'll be updating our resources regularly, so please make sure you visit often and follow our Facebook and YouTube channels.
If you are already enrolled as one of our Bristol Wellbeing College learners, you can also access our new live zoom sessions and join our Facebook community where you can connect with like-minded people. To become an enrolled learner  you must be receiving support from Bristol Mental Health services, or be a carer of someone who receives support. Contact us to find out if you are eligible.
We hope you all keep safe and well during this difficult time.  If you have any questions please get in touch:
bristol.wellbeing.college@second-step.co.uk or 0117 914 5498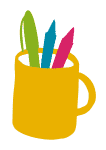 Course name: Maintaining Wellbeing – Connection
---
What is the session about?
Our Maintaining Wellbeing series is centred around the Five Ways to Wellbeing.  We explore each of the five ways and how we can adapt these areas to our everyday life during self-isolation. We identify ways to connect while socially distancing, how to keep physically and mentally active during lock down, and ways in which we can help and give to others. We also consider how we can make the most of this time to slow down and become more present with here and now.  Within this session we focus on how connections can help you maintain your wellbeing.
---
Who is it for?
We have created these online sessions to help support mental and physical wellbeing at a time when our day-to-day lives have changed. Whether you are struggling with your mental health, feeling more isolated, anxious or just bored due to the current situation, these sessions will help you discover ways to manage your mental wellbeing and engage with others.
---
How is it taught?
These sessions will be taught over the video conferencing application Zoom and will be discussion focused.  You will be given instructions on how to download and use Zoom when you book onto this sessions.
---
What will be learnt?
For the most part, these sessions are discussion based, exploring each of our online video topics in further detail.  We hope they will provide you with some useful ideas and techniques for managing your mental and emotional wellbeing during this period, as well as the opportunity to share your ideas and stay connected with others.
---
Location:
Zoom Live Session
---
Time:
2:00 PM to 3:00 PM
---
Date:
3 June 2020
---
Second Step set up the Bristol Wellbeing College in 2014. It aims to give people who receive support from Bristol Mental Health services the recovery principles and practices to help them move forward in their lives. You can enrol to become a learner by emailing our team on bristol.wellbeing.college@second-step.co.uk or calling 0117 914 5498.
To be eligible, you must be receiving support from Bristol Mental Health services, or be a carer of someone who receives support.