Bristol Wellbeing College

Bristol Wellbeing College is a place of wellbeing and learning for anyone interested in exploring ways to improve their mental health. Workshops and courses are free of charge to people receiving support from any of the organisations which deliver Bristol Mental Health services, including their carers. We're proud that 90% of Bristol Wellbeing College learners report an improvement in their mental health and wellbeing.
You can find more information about the college, eligibility and enrolment here.
Please note: To attend sessions, you must be registered with the Wellbeing College in advance.  If you are bringing someone along to support you, they do not need to register.
From North Somerset? We also run a wellbeing service in North Somerset based on our Wellbeing College principles.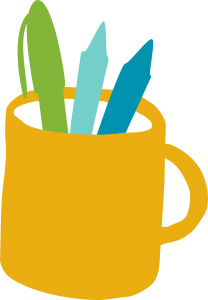 All our workshops, courses and activities are can be found below. Please click on the session title for more details.
You can also look at our current prospectus here.
Course name: Sleep & Self Care (Workshop Full)
---
What is the session about?
The approach of this workshop is not to cure insomnia, rather it is about self-management techniques to help you to tackle your sleep problems, increase your satisfaction with sleep, and deal effectively with sleep difficulties when they occur.
---
Who is it for?
This workshop is for anyone who has difficulties with sleep, from finding it hard to get to sleep or stay asleep to those who are busy and sleep deprived.
---
How is it taught?
This workshop will be taught through group discussion, pair and small group activities, written exercises and action planning.
---
What will be learnt?
Gain clarity on your sleep challenges. Understand ways in which you can wake refreshed and energetic. Become an expert in your own sleep patterns and appreciate optimal time for sleep. Create an ideal sleep plan to supercharge your daily energy and performance.
---
Location:
The Greenway Centre, Doncaster Road, Southmead, BS10 5PY
---
Time:
2:00 PM to 4:30 PM
---
Date:
25 September 2019
---
"I can laugh at myself and with people"
Since getting involved with the Wellbeing College, Shane's outlook on life has changed dramatically. Watch this short video to find out more.
For more stories visit the Wellbeing College blog >
Bristol Wellbeing College was launched in 2014 by Second Step with the aim of giving people the recovery principles and practices to help them move forward in their lives.
Our wellbeing sessions include a range of short one-off workshops and longer multi-session courses held over a number of weeks. From managing depression, combatting isolation and writing for wellbeing, all the sessions help learners to gain a greater understanding of mental health problems, as well as developing the skills and strategies to improve self-management and recovery.
All of our workshops and courses are friendly and welcoming and are held in a variety of accessible venues across Bristol. All sessions have been designed and created by people who have experience of mental health problems, as well as mental health professionals. The College works with a number of like-minded organisations across the city.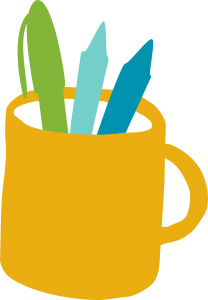 All workshops, courses and activities are free of charge to people receiving support from any of the organisations delivering Bristol Mental Health services, as well as to their carers. If you have any queries regarding eligibility please call us on 0117 914 5498 or email us at: bristol.wellbeing.college@second-step.co.uk
We are unable to accept walk-ins (people turning up to sessions on the day).
If you turn up on the day and your name isn't on the register, you may be asked to attend on another mutually agreed date. For more information, please read our learners' charter which provides learners with clear guidance on what to expect from Bristol Wellbeing College.
If you are interested in attending any of our wellbeing sessions please enrol here.